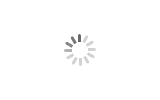 1310nm DFB Butterfly laser module
Brand JT
Product origin Xiamen
Delivery time 10 work days
Supply capacity 2,000 one week
GTA9005 family contains different output power level 1310nm butterfly laser module. (1~300mW)
1310nm DFB Butterfly laser module
| | | |
| --- | --- | --- |
| Name | Characteristic | Download |
| 1310nm Butterfly laser | 1~300mW, Build-in Tec ,Thermistor ,SMF,MMF, PM fiber | GTA9005.pdf |
| 1550nm Butterfly laser | 1~200mW, Build-in Tec ,Thermistor ,SMF,MMF, PM fiber | GTA9006.pdf |
Junte Communication's GTA9005 family built with Distributed Feed-Back Grating (DFB) as cavity reflector ,it provides pure ,single longitudinal mode and extremely stable wavelength source. This laser diode is fabricated with Multiple Quantum Well (MQW) for excellent reliability and stability.
This MQW DFB laser features high output power,good Side Mode Suppression Ratio (SMSR) and a builtin thermoelectric cooler,thermistor,and rear-faced monitor photodiode for external optical power control.
Contact Junte Communication for more information .